Today will be the second installment of pictures of my life. So, without further ado, I present

This is Doug and Kristal, two people who I open with almost every day...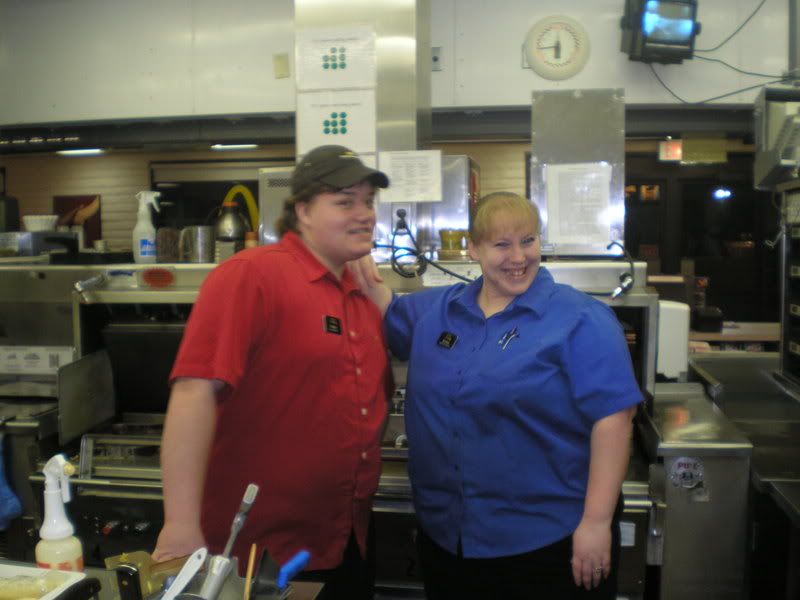 And the three of us, hanging out (we weren't exactly hopping at 6am this morning..)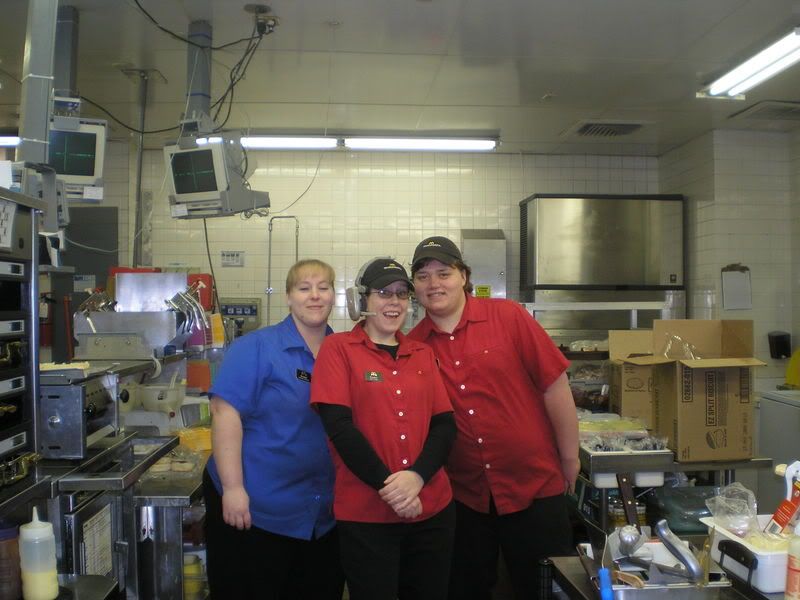 Sherman (one of the very few decent managers), and Shelby actually doing their jobs...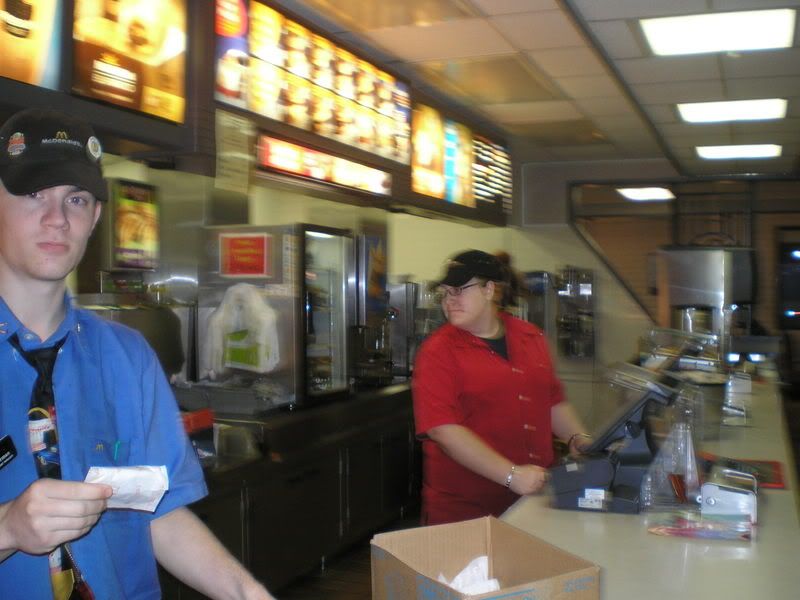 Doug and I are fierce in the morning!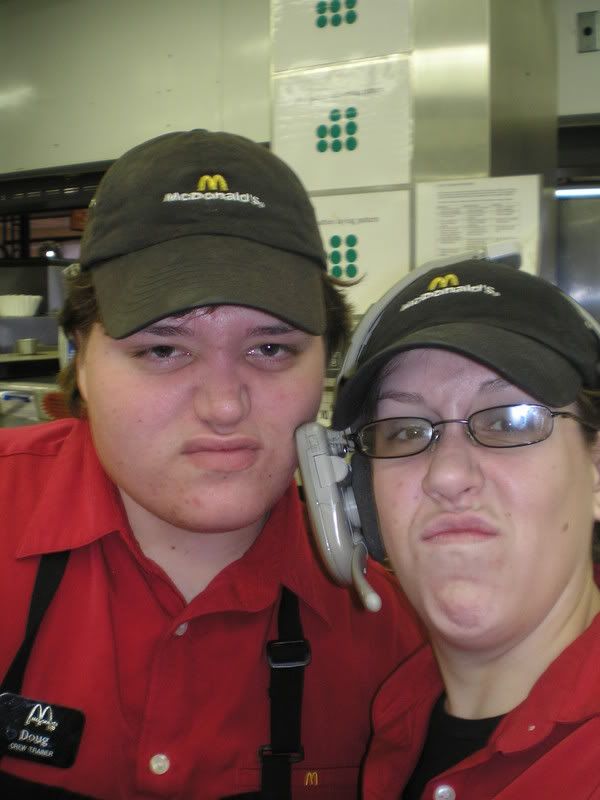 Krista and Ashley getting a case of salad mix from our boss in drive thru!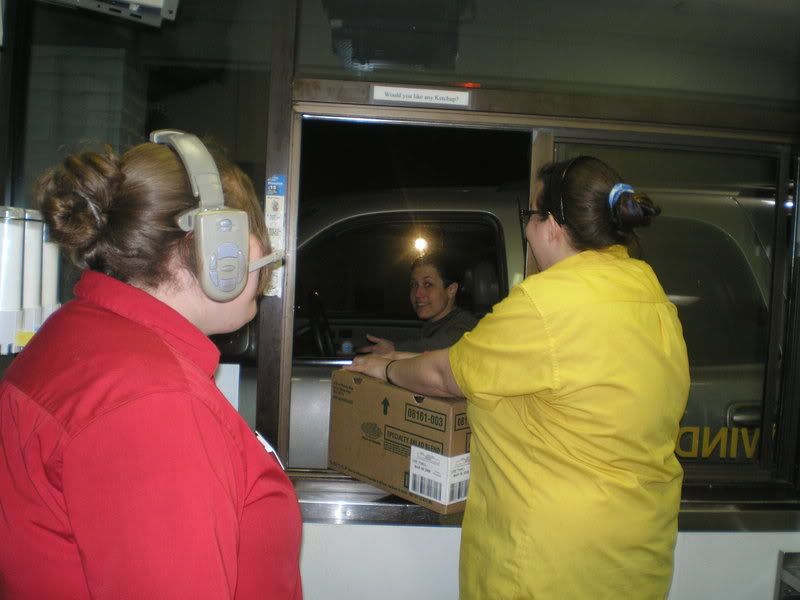 And finally, me being... well, me.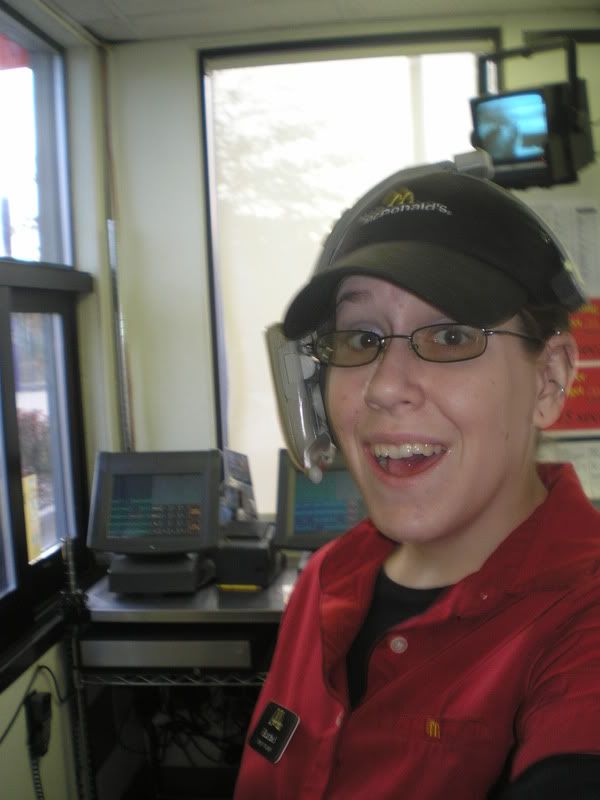 Well, I hope you enjoyed this little installment of 'Rachel's boring life'. Stay tuned for more pointless pictures!